Séjournez dans la célèbre Venise, où vous pourrez monter à bord d'une gondole à travers les canaux mondialement connus, ou faire une promenade dans les ruelles anciennes inchangées depuis des centaines d'années. Quelques chambres situées au bord d'un canal avec une vue imprenable et les hommes de la télécabine qui chantent ! La gare de San Marcuola et la gare de Riva De Biasio sont à 200 m. 15 min de la place St Marks Piazza San Marco & Basilica San Marco sont à 1 km. L'aéroport le plus proche est Venise L'aéroport Marco Polo est à 7 km Entouré de cafés, bars, boutiques et un supermarché.
L'A & O Venice Mestre se trouve à quelques minutes au nord de la gare principale, avec d'excellentes liaisons vers l'île et la vieille ville.
Hostel with good service, cleanliness and facilities, with kitchen. Highly recommended!!
Very well
I highly recommend this hotel to young people looking for adventure
Very good service.
I am really satisfied and I strongly recommended it
The hostel is very clean, with a quality welcome. On arrival, you think you are more in a hotel than in an inn! (Many family and person of +50 years present which makes it possible to cross any type of people). Not much around the hostel to visit but the station to go to Venice is close, and there is an interspar and a pizzeria close to if we forgot or want to eat fast. Small flat, breakfast is 7 €, which is quite expensive for students who travel (although it is all self service and quality). Another downside, if we do not go to breakfast one day, we can not reuse the chip !! so 7 € lost, it's a shame!
I find it regrettable not to find recycling bins. Fridges are not supervised. We had two bags of food that disappeared! Very good value for money except it lacks the sheets. Everywhere else they are included in the price, which avoids to be wrong in the different sizes ...
In the kitchen a camera is missing, we have two food bags placed in the fridge that have been stolen. Missing a shower exit mat, the water from the open door sinks and wets the entire bathroom.
Buena
super position. Not far from the bus station as well as the train station. Well clean, I recommend.
Between hostel and hotel, warm welcome
Lack of staff at the reception, which starts badly the stay. Otherwise pretty good.
Nice but not gathering travelers together !
Great site
Nous sommes situés à 2 minutes à pied de la gare de Mestre. Cela signifie que vous pouvez facilement vous rendre au centre-ville de Venise en bus et en train, cela ne prend que 10 minutes, et arriver confortablement de Venise ou de l'aéroport de Trévise : la navette de l'aéroport s'arrête littéralement de l'autre côté de la route jusque notre auberge.
Situé sur le front de mer de la Giudecca, l'auberge offre une vue imprenable sur le Grand Canal. Juste à un arrêt Vaporetto de la bourdonnante Place Piazza San Marco, Generator Venice est le début pittoresque de votre aventure.
Everything is very well thought out: the amenities, bedrooms, catches next to beds, showers .. Macs (computers) available, indoor and outdoor relaxation areas. Great. In short, a very very beautiful and great hostel that I recommend with eyes closed.
We had a great time at this hostel. Very well located to go to Venice by bus or train. Perfect for the airport. The hostel is clean, the staff helpful and friendly. The atmosphere is nice. The breakfast is complete and not too expensive. Only flat kitchen: lots of people, little space and equipment not always suitable (pans too big for plates) but all in all, we had a pleasant stay.
Great hostel, very clean, well organized and full of life
Very comfortable, good atmosphere
personnel super gentil, agréable, de plus, les chambres sont géniales et c'est conviviale au possible, avec des activités organisés au quotidien. Anda Venice se situe dans un endroit facile à trouver, avec le bus, le market, et quelques boulangeries et restaurants autour. Le soir donne une ambiance très apaisante à l'entrée, et c'est très calme la nuit dans les chambres, car c'est très bien isolé du bruit.
Très bonne Auberge de Jeunesse. Aménagement très bien pensé, personnel agréable, ambiance décontractée, propreté irréprochable. Je recommande vivement.
Me ha encantado todo, la decoración es preciosa y las personas que trabajan en él son muy amables. Las habitaciones muy limpias incluidos los cuartos de baño. Me encanta las zonas de ocio de la que disponen. Y una de las cosas que más nos encantó fue la ubicación, justo al lado de la estación de bus y tren. Si fuese de nuevo a Venecia, no dudaría en volver a alojarme en este albergue.
Very good
To appreciate its proximity to the Mestre train station, the comfort of the room, the environment, the cleanliness, the attention of the staff, the quality-price ratio and of course the avant-garde aesthetics of the building. The weak part has been the breakfast that although it has been buffet has seemed expensive, with very basic products; I have missed a natural juice.
Excellent hostel, clean, modern, comfortable, beautiful. No complaints we loved to dine and spend our evenings there rather than in the center of Venice. A supermarket is next door, dishes are available: you feel at home! Funky hammocks
Very nice hostel, located 2 minutes from the metro and the train station.
I had the nasty surprise of having additional fees, the deposit is not one. These are charges, so not deducted :(
Good atmosphere, possibility to eat cheap on the spot, only negative point on the shower which is not very practical (it would take a shower mat or a curtain not to put everywhere). No noise, there is air conditioning
An inn 1min walk from Venezia Mestre train station so very convenient to travel. The staff is welcoming and has your availability. This is a brand new hostel very welcoming, which brews a lot of people.
This place is amazing. Very confortable and clean. Great staff and extra-services. Good location.
Very good, new and to repeat.
Brand new building. Beds are comfortable and clean; but lack privacy.... should install a sliding curtain. In the rooms there are 9 beds, 2 showers and 1 toilet with a bidet!!! .... Should replace the bidet with another toilet and install 'toilet-showers' like in the japanese hostels. The kitchen is off limits until noon. So not practical if you are on a budget or if you have particular eating habits. The hostel offers a quite good 'all-you-can-eat breakfast' for 7E.
10/10
This hostel is very good. Its location allows you to quickly access tourist spots while retreating to a quiet island for the night. The staff is especially at your service, answering all your questions and suggesting the best places and how to get there. They also ensure that people respect the calm and serenity of other guests. The only downside is the layout of showers and toilets that are clearly insufficient for the number of users and there is no hand soap, nothing to dry hands and often no toilet paper. As a result, a girl got seized and everyone had the flu the following days. The showers certainly lack ergonomics and privacy! In addition, this hostel has no common kitchen and does not consume food that does not come from their coffee. But overall, it is an excellent hostel.
Quiet, well equipped, comfortable, with many services. Very good value for money. Do not hesitate for a stay in Venice.
Hôtel magnifique , superbe vue ,bonne ambiance
It is a very comfortable and very well decorated place. The facilities are very new and clean. It is worth staying here, it is not expensive and it is nice and comfortable. The treatment of the staff is very good, they are very friendly and if you have any questions they solve it without problems.
Very well
Super !!
very nice place! easy access and superb view !! Music a bit loud
The best
ideal stay
Ideal stay to enjoy Venice from a special island
We really spent two days on Genarator Venice.
A nice welcome for a beautiful space!
An oasis on our route
Divertissement et aventure près de Venise Aparthotel San Marco Biennale de Venise Piazza San Marco (Place San Marco) et toutes les attractions culturelles et historiques de Venise. Rues de Venise incroyables, canaux de Venise et gondoles Les meilleurs bars, restaurants et points chauds de Venise ainsi que toutes les attractions culturelles et historiques les plus importantes.
Friendly and considerate staff, hostel in center and quiet, clean and safe. I recommend
They say they give towels, at no time they offer you, and if you ask them they are crazy, it was not 10.30 in the morning and they were already knocking on the door so that I could leave because the owner "had" to leave, that there were no guests in my room
The hostel offers a comfortable bed, a shower with hot water (the pressure of the water can leave something to be desired), Wi-Fi and a small kitchen area with the minimum necessary. Ideal for people wishing to spend their days outdoors in the city!
Les gérants sont super sympa et accommodants. La literie et les sanitaires sont très corrects. Idéalement située dans un quartier calme mais proche du centre. Épicerie à 150 mètres. Gros bonus : la vue depuis le toit du bâtiment est splendide. Globalement une excellente auberge de jeunesse.
Very well placed! Small and cozy hostel with a very nice rooftop ...
Very nice terrace, very hot in the room and many mosquitoes, welcoming gentleman
This hostel is amazing! The staff is lovely! The rooms are big, the bathroom and the kitchen perfectly equipped and clean, someone comes clean every morning. Very close to the city center (5min walk) and vaporetti (boats that will allow you to go to other islands such as Murano and Burano) Big +: there is a rooftop with a magnificent view of Venice, open all At night, I met people from all over the world and spent our evenings discovering Italian wines on the rooftop! I loved this hostel and will come back!
Avise que estaría a las 7 de la mañana, y al momento de llegar no me dejaron hacer check in, tuve que esperar afuera por 5 horas
Who receives is not friendly
Good location
Hostels
Installée à moins de 10 minutes à pied de la place Saint-Marc et à 1 km des jardins Giardini della Biennale, l'auberge de jeunesse Youth Venice Hostelers Home vous accueille sur la Calle De La Fraterna, une petite route à...
Hostels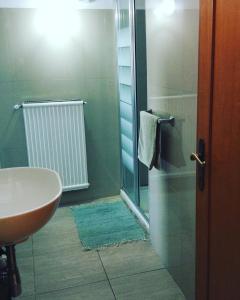 Situé au cœur de Venise, juste à côté du Palazzo Grassi et du pont du Rialto, le Bed & Breakfast The Academy propose un cadre décoré avec simplicité ainsi qu'un hébergement spacieux avec une connexion Wi-Fi gratuite, à 2 arrêts...
Hostels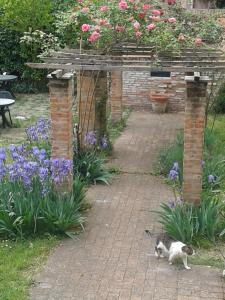 L'établissement L'Imbarcadero est situé sur le Grand Canal de Venise, à seulement 5 minutes à pied de la gare de Venise Santa-Lucia.
Propiétaires et gérants
Enregistrez maintenant votre auberge sur notre nouveau Extranet.